Pay Per Click Advertising Services
PPC is major for businesses because it allows them to reach potential customers who are actively searching for products or services that the business offers. It is a type of online advertising in which businesses pay a fee every time one of their ads is clicked. It is a highly targeted form of marketing, and can be very effective in driving sales and leads. That's why East River brings to you the most strategic PPC services. Whether you're looking to increase brand awareness, ecommerce PPC management, generate leads, or boost sales, we can tailor a campaign that will help you reach your target audience and get the results you want.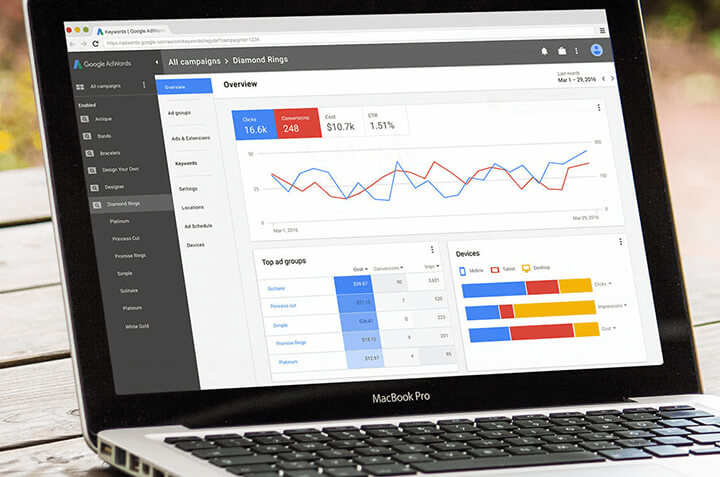 Seamless PPC Management & Solutions
PPC management is a complex topic. It's an ongoing process that requires ongoing attention. There is no "set it and forget it" in PPC, if you want to be successful. We don't just set up a campaign and leave it alone. We constantly monitor, tweak, and improve our customers' campaigns! We never stop working to improve our clients' campaigns. We are constantly monitoring the data and making changes to improve performance. We are always testing new ideas and strategies. This is how we stay ahead of the competition and deliver the best results for our clients! Businesses can blindly trust our PPC services, because our paid search advertising geniuses deliver quality work. We are the best PPC Company who has a wealth of experience and knowledge. We create campaigns in such a way that they are affordable and deliver the best results!
East River – An Industry-Leading Google AdWords Company!

We assist businesses across the world by offering determined teams that are extremely efficient at managing their paid search marketing. We offer exceptional Google ads management services and help you create effective ads that are relevant to your keywords and will attract the right kind of customers. Our AdWords management experts and SEO service provider teams have extensive experience managing campaigns for businesses. We know how to get you the results you want!

Budget-Friendly Packages - Win-Win Deals!

We are a prominent Pay Per Click company and offer cost-effective and targeted PPC packages to our valued clients. We know that every business has a different budget and we make sure that your PPC campaigns are designed as per your budget. This way, you can also be assured of getting a good ROI on your PPC campaigns. We know exactly how to make the most of PPC campaigns and offer comprehensive PPC campaign management services to help you generate the highest quality leads. We make sure to run PPC campaigns that are highly targeted and relevant to your target audience. We use the best PPC tools and strategies that help you improve your conversion rate. We make sure to run PPC campaigns in a way that helps you generate more sales and revenue in least possible time!
Get Your PPC Campaign On Track With Our Paid Search Marketing Agency!

East River is a full-service digital advertising agency that specializes in pay-per-click (PPC) advertising and lead generation. We help businesses grow by creating and executing effective paid search campaigns that drive quality traffic and conversions! We offer a dedicated account manager who is responsible for the success of your project. We also send a monthly report with details of your campaign's progress and performance.

East River – A Sole Gateway to Successful PPC Campaign!

We are certified Google Ads experts, offering proficient service that helps facilitate bigger returns for your business! With our tailored research skills on competitive keywords, target audience, location optimization, you spend less money when reaching your online potential. With over a decade long experience under our belt, we know how to efficiently manage campaigns to power up your online presence and increase productivity.

Get the right partner and let your business thrive! At East River, we provide result-proven PPC services and solutions! We are a leading PPC marketing company and offer customized PPC packages that are designed to meet your specific requirements and budget. Our PPC audit helps you understand about the effectiveness of our services. We use advanced tracking and reporting tools to track on our clients' PPC campaigns, so that we can identify any areas where improvements can be made. We have a proven track record in helping our clients to achieve their desired results. Whether you seek paid social advertising services or intend to generate sales, East River is the right place for you!
Reach Us
Hello! I'm : and I work for : We'd like to have free social audit. You can reach me at : to chat about it & schedule a call.
SUBMIT