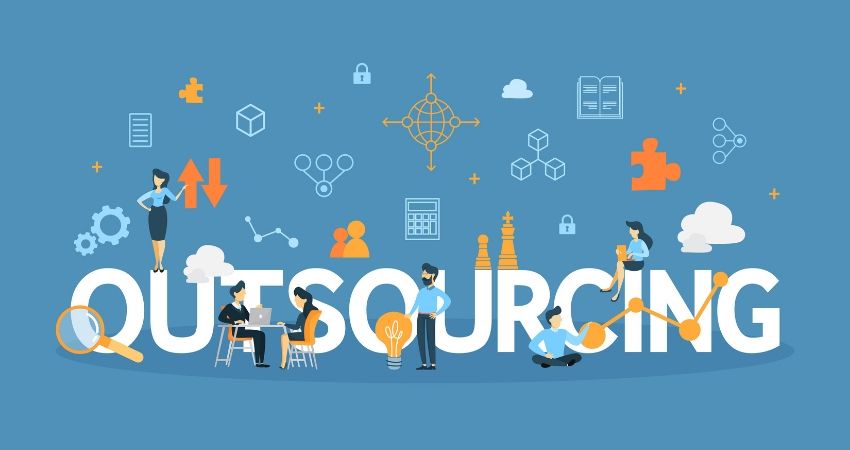 Why Outsource Marketing Is The Right Choice To Grow Your Business
Marketing is an essential aspect of every company. You wouldn't get any conversions without it, which is why the right team of professionals must manage your marketing. It leads to the question of whether you should use in-house or outsource marketing?
In-house marketing may work for you if you already have a group of people with excellent marketing expertise and a track record of delivering results. On the other hand, small businesses are often better suited to partnering with a third-party marketing agency. But why is that? When you can maintain marketing in-house, why outsource it? We'll go through each of why outsourcing marketing is the right choice to grow your business.
Why Outsource Marketing?
While it's easy to imagine that you can do your marketing in-house, the truth is that there are several significant advantages to an outsourcing marketing agency. You probably don't want to miss out on them. Here are four major outsource marketing benefits you may get from a marketing agency.
Greater Knowledge and Expertise
Most marketing agencies have worked for a variety of customers in various industries, and this experience makes them experts in their field. Their expertise enables the businesses to accomplish marketing results that they would never achieve on their own.
That kind of expertise is priceless for agencies with years of experience. But, unfortunately, what you do in-house may fall short of a professional marketing agency's expertise, which has been delivering results for over a decade.
Greater Specialization
Advertising agencies are typically highly specialized in several areas and strategies and have a solid understanding of general marketing practices. So other than being made up of just a few people, agencies usually have large and diversified marketing teams.
While individual marketers are often responsible for multiple responsibilities in small teams, large sections can divide different strategies among different individuals. For example, one group may consist of paid advertising professionals, some may have SEO services specialization, while another focuses only on social media management.
Better Resources
Advanced tools and resources is another crucial advantage of why outsourcing marketing is the right choice to grow your business. Unfortunately, many of those tools are too expensive or difficult to use if you have no prior expertise. Even for free tools like Google Analytics, figuring out how they function and best apply them to your marketing can be difficult.
However, partnering with the right marketing firm can provide access to all the marketing resources you require. From tools to professionals working on your campaign, you'll get an ample amount of resources.
Updated With Latest Trends
The marketing world, like many others, is constantly changing. As a result, older marketing methods become less effective over time, and new ones take their place. To beat the competition, your marketing must keep up with the latest trends.
You can keep up with marketing trends by partnering with a marketing agency. Marketing companies mix things up and work with different businesses, whereas in-house marketers are often stuck with the same trend and marketing tactics.
Good agencies stay on top of the latest marketing trends and put them into practice, ensuring that your marketing remains up to date with the latest trends, which is why outsourcing marketing is the right choice to grow your business.
East River Is An ROI Focused Digital Marketing Agency
If you want to get the most out of your online marketing, there's no better choice than partnering with East River. As a full-service digital marketing agency, you'll get all the above benefits listed above, and as well as assistance in optimizing your marketing strategies. To get started with us, just call +92 213 5169707 or contact us online today!
Reach Us
Hello! I'm : and I work for : We'd like to have free social audit. You can reach me at : to chat about it & schedule a call.
SUBMIT