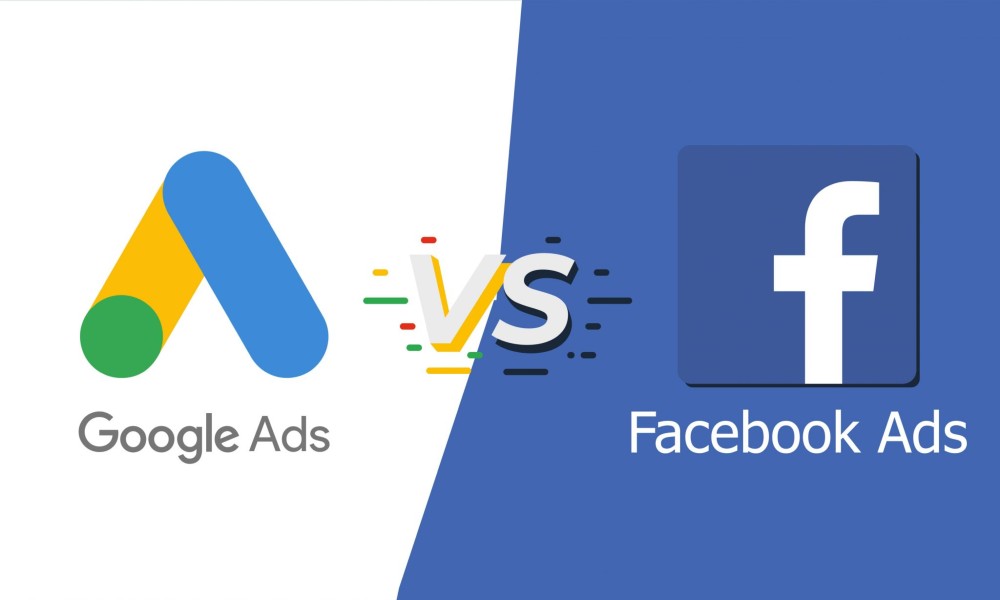 Google Ads vs Facebook Ads: Which will get you a better ROI
With the growth of social media and mobile devices, we are seeing more and more businesses moving their advertising budget from print and TV to online. One of the common queries that most of the people struggle with is that which is better google ads or Facebook ads? Which one will get you a better return in your business? This is probably the biggest debates in the marketing world and it's one that we will try to end in this blog.
Undoubtedly, Google and Facebook are the two major marketing platforms on the internet. They are both used by businesses large and small to market their businesses locally and globally. So which one should you be using?
Both platforms can be effective in driving traffic and leads, but among Google ads vs Facebook ads, which one will give you a better return on investment (ROI)? To help you make a decision, we've prepared some key differences between Google Ads and Facebook Ads. Read on to know more about Google and Facebook ads.
East River Digital is one of the best digital agencies in Pakistan, working tirelessly to deliver optimum results in least possible time. We've a team of highly skilled and experienced marketers who are aware of all the latest trends and Google algorithm.
Google Ads
Google Ads is a pay-per-click (PPC) advertising platform that allows you to place ads on Google.com and its partner websites. When someone clicks on your ad, you'll pay a certain amount to Google (this is your "bid").
The main benefit of Google Ads is that you'll be able to reach people who are keenly looking for what you have to offer. This is because your ads will be shown to people who are using relevant keywords.
Another benefit of Google Ads is that it's a very measurable platform. You'll be able to keep record on your click-through rate (CTR), conversion rate, and cost-per-conversion. This data will be valuable in optimizing your campaign and improving your ROI.
Facebook Ads
Facebook Ads is a marketing platform that allows you to place ads on Facebook.com and its partner websites. Facebook Ads is different from Google Ads in that it's a cost-per-impression (CPM) platform. This means that you'll pay a certain amount for your ad to be shown 1,000 times.
There is not much difference between google ads and Facebook ads. But the main benefit of Facebook Ads is that you'll be able to target your ads very specifically. For example, you can target people by their location, age, gender, interests, and more.
Another benefit of Facebook Ads is that you can use "retargeting" to show your ads to people who have already visited your website. This can be a very operative way to convert leads into customers.
So, Which Platform Should You Choose?
The answer to this question will depend on your specific business goals. If you're looking to generate leads, then Google Ads may be a better option. However, if you're looking for increased brand recognition and boosted sales, then Facebook Ads management services may be a better option.
The best way to find out which platform will work better for you is to experiment with both. Start with a small budget and see how each platform performs. Then, you can scale up your budget on the platform that gives you a better ROI.
You could always turn to experts if you have no clue how to run a successful Google ad for your business. East Rive Digital offers exclusive marketing services and provide exceptional Google ads management services and solutions under one roof! We know how to make most out of your investment, and we've a record to prove that!
Reach Us
Hello! I'm : and I work for : We'd like to have free social audit. You can reach me at : to chat about it & schedule a call.
SUBMIT