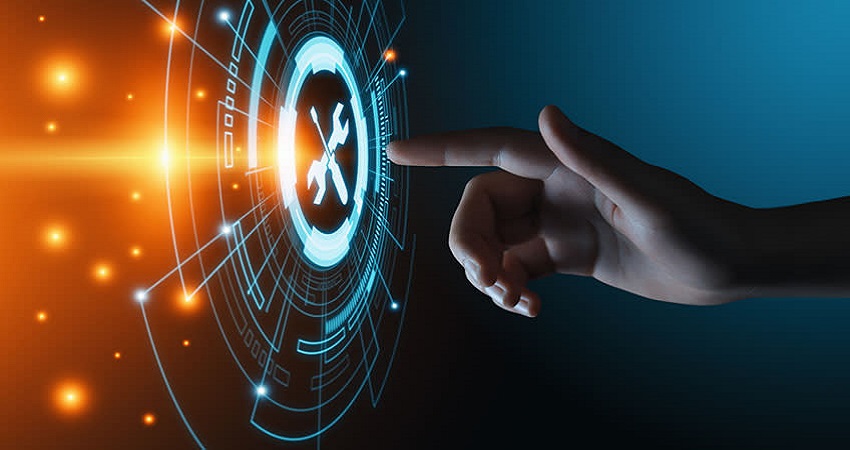 Top Tech Skills Demand in 2022
The last ten years have witnessed a significant shift in technology and the emergence of many new items that necessitate competent person experts in their professions. Because of the dynamic nature of the IT sector, re-skilling is required every 2-3 years.
So, if you're mentally prepared to improve your technical abilities and adopt new technologies, the changes in the IT field won't affect you too much. Most businesses have modified their working practices as a result of COVID-19. For example, IT businesses began offering WFH (Work from Home) options to their workers, resulting in new career prospects for those with a different set of technical skills.
IT skills have gained importance in major job sectors; employers are looking for experts with specific skills and techniques to upgrade their business. Here, you will find a list of skills that employers demand; it can help you increase your knowledge and improve your career prospects. Moreover, these tech skills can be easily obtained with the assistance of online learning platforms, which is why we are sharing the list of top tech skills in demand 2022 with you:
Tech Skills in Demand
Digital Marketing SEO & SEM
Suppose you enjoy experimenting with data and are familiar with digital platforms where marketing can be done. In that case, SEO (Search Engine Optimization) and SEM (Search Engine Marketing) skills are an excellent fit for you.
Search Engine Optimization (SEO) is optimizing a website to be found in organic search results. On the other hand, Search Engine Marketing (SEM) aims to increase traffic and exposure through organic and paid search.
Online learning platforms help you to master a variety of skills and gain certificates. Digital Marketing (SEO/SEM Marketing) is one of the majorly taken courses in 2021. Currently, in the Worldwide market, demand for Digital Marketers is regularly increasing with benefits. It is one of the significant sectors for any business or industry in 2022. Through this, companies can improvise their market growth and reach more potential customers.
App Development
In today's world, every business is attempting to develop an application to establish its online presence and attract a broad audience. Therefore, they want developers with the skills to create and launch their apps quickly. The accuracy of application and speedy user experience is the main driven force for the potential audience. Moreover, it helps in providing the best services to their customers and clients. So, if you want to be an app developer, apply to the relevant course. You may create applications not just for corporations but also for yourself and sell them to others.
Artificial intelligence (AI)
Artificial Intelligence has transformed the global economy. AI promises to provide incredible innovation and breakthroughs in the twenty-first century. Self-driving cars and robotic assistants are teaming up to create an AI revolution that significantly impacts our lives and work.
The need for AI engineers is growing, and there are several possibilities for engineers who can work miracles and give the world something that will change people's lives. If you wish to pursue a career in AI, don't be concerned; a profession in AI has a bright future.
Graphic Design
The graphic design market has a wide range of jobs to choose from. With 73% of businesses spending on the website and social media design, freelance opportunities have never been more apparent. You'll be able to work on projects in marketing, website development, user experience design, and corporate communications, to mention a few.
To develop a great portfolio, you'll need to become an expert in at least a couple of Adobe design applications. You may also discover a variety of in-depth training videos on YouTube for free. You will not receive a certificate of accomplishment; those videos are an excellent fast resource if you need help with your ideas.
Social Media Marketing
There are about 3.8 billion social media users globally. All of them are potential consumers for any business operating on the internet – but only if its products are correctly promoted. Therefore, businesses of all sizes must display their services online to increase popularity and income, and they do it by hiring experienced social media marketers.
As a social media marketer, you will create online campaigns with a specific audience in mind. Each campaign will be unique based on what your clients want. Therefore, you'll need to retain your creativity at its peak. The key to becoming an excellent social media manager is to understand how each social media site operates.
Increase your employability to future employers by developing both your hard and soft talents. It is almost certain that technical skills will continue to be in great demand, but other skills such as good communication, attention to detail, and organisational skills are unlikely to go out of trend very soon. Finding the appropriate balance and focusing on the most valued talents in your chosen industry is the key to moving
Reach Us
Hello! I'm : and I work for : We'd like to have free social audit. You can reach me at : to chat about it & schedule a call.
SUBMIT