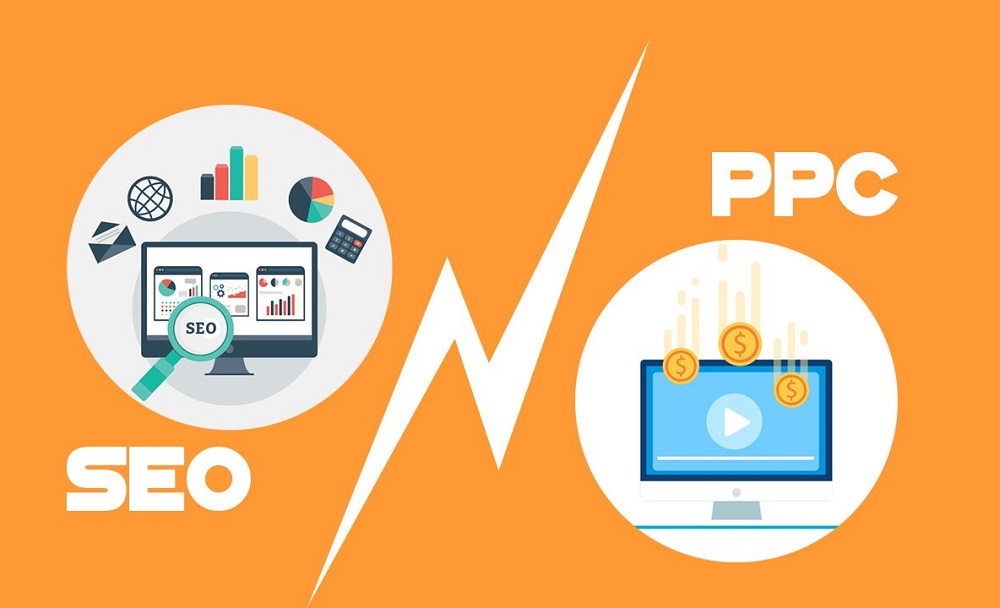 SEO Or PPC: Choose The Best One For Your Digital Business!
The Internet market has been evolving since its introduction in the 1800s. The vast internet world is now revolving around digital and social media channels mostly. However, these channels are still in the growth and development phase, from content marketing to managing social and digital media channels. In these channels, SEO and PPC are two hot components emerging the marketing and engaging techniques of the digital world.
SEO – Search Engine Optimization and PPC – Pay Per Click are the primary resources to bring up organic and paid results in searches and click. Several international and national companies use both tools to raise their inquiries and awareness of ROIs. In addition, several people may have queries regarding SEO and PPC and how they can collaborate on the best for the business.
Understand SEO Optimization
Search Engine Optimization is a tricky yet straightforward task. It is a process where all activities on your site are analyzed, monitored and evaluated for a better outcome in searches and organic traffic. SEO is an art of techniques, approaches, improving the web pages content and tracking their optimizations to result in better SERP in Google's ranking.
The role and intention of SEO are to work according to the algorithm and Google trends for SEO. Therefore, it will help you improve your website traffic, ROI and ranking on Google.
Benefits Of SEO In Digital Business
Businesses looking forward to earning the number one ranking on Google SERP need to work on SEO and maintain its consistency in evaluation and analytics. With the help of SEO, you can ease your website with international clients and local clients. It can benefit you with
Organic Traffic With Increase In Volume
You can look for semantic adjustment through the best content and SEO techniques. It will help your site to adapt content and analyze it. Once you have crossed Google SEO and SERP concepts, your website will receive a better position on search engines. It will allow users to get aware of your brand and products. It will offer more visibility and consistency in volume.
Effective ROI Audit
SEO procedures offer website traffic and optimization results to assist you in an easy ROI audit. With better SEO knowledge, you can easily track every aspect of the website, from ranking to traffic and conversions.
Initiate Awareness Of Your Brand
The more people search about your brand or business, the more it will spread awareness to the audience worldwide. Likewise, the more potential customers visit your website, the more impressions your website will gain.
Understand PPC (Pay Per Click)
The practical form of digital marketing allows advertisers to place ads and click on those ads. It is the activity between advertiser and user; the more clicks the advertiser gains on the ads, the more payments it earns. It is the quickest marketing process to make more engagements, new contacts and gain better results in sales.
Benefits Of PPC In Digital Business
Unlike SEO, PPC is expensive and may ask you to invest a reasonable sum before earning the ROI. Here, it would help focus on your target audience to achieve a higher outcome.
Clear Ways To Measure
Through PPC, you can measure the additional benefits more. It will assist you in understanding your PPC strategies, gaining return investment, and improving business with more effective campaigns.
Clickable Ads
Through Clickable Ads, you can gain conversions from the general targeted audience to become your potential customers. In addition, it will assist you in increasing your site visitors to become your buyer and supporter of the brand.
Instant Solution
With the immediate impact on the website, PPC helps you gain instant solutions for the business. In addition, it enables you to evaluate your strategy and make them more effective for the audience to reach.
The Best Choice For Your Digital Business
Hence, it is your call to choose the best service for your business. However, you can work on both to help you gain long and short-term goals and revenue. SEO is a slow process but, it will provide you better results for the long run with optimization, website growth and business awareness. At the same time, PPC is the short-term and rapid growth of your business with maximum visibility and flexibility of work.
Reach Us
Hello! I'm : and I work for : We'd like to have free social audit. You can reach me at : to chat about it & schedule a call.
SUBMIT