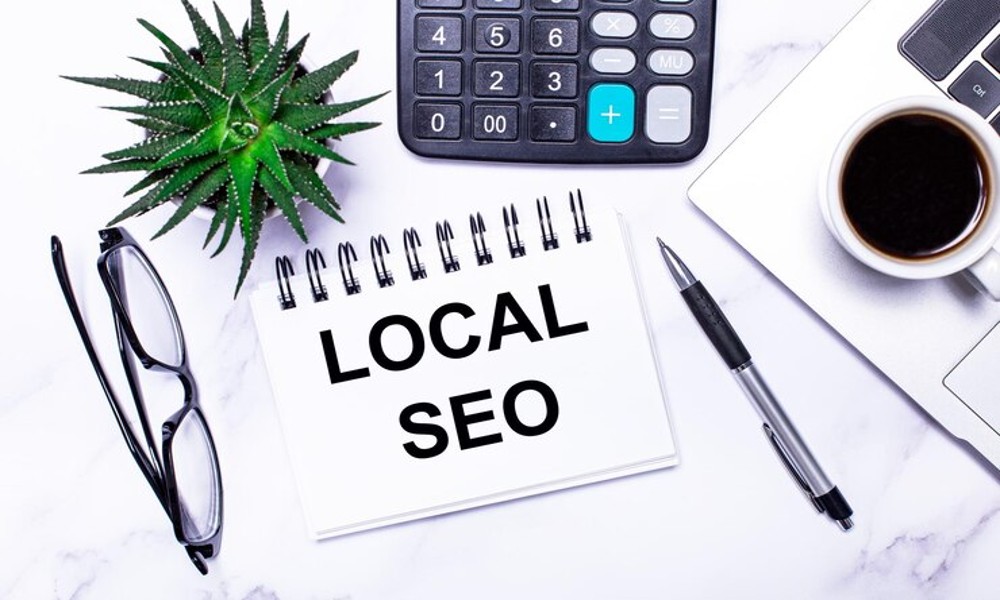 Local SEO Guide: Your Road to Unstoppable Success
Are you a person who has heard a lot about the word "SEO" but never got a chance to explore it more? If yes, this article is for you!
To succeed in today's competitive marketplaces, companies of all sizes must find a way to differentiate themselves in the enormous digital world.
This effort is significant for locally owned companies like restaurants, which rely primarily on foot traffic from the immediate area. In this effort to dominate the local market, a potent new instrument has emerged: local search engine optimization.
What is Local SEO?
To increase a company's exposure to local clients in their immediate area, it might implement a digital marketing strategy known as local search engine optimization. Methods and optimizations are developed specifically for a given place, city, town, or region.
Local search engine optimization (SEO) improves a company's visibility online by increasing the number of times its content is returned in organic search results for geographic queries.
How Can I Have My Local SEO Done?
Local search engine optimization (SEO) is based on factors that strengthen a company's online presence. Here are a few things that you must do:
Google My Business Optimization
Optimization of a company's Google My Business (GMB) page is the initial step in local search engine optimization.
With this expert and cost-free tool, companies may list vital details like their location, hours of operation, website, phone number, and client feedback. Regarding local search and Google Maps listings, GMB is crucial.
Users visit 1.5 billion locations in their Google searches each month. Use the power of local SEO to your advantage as you attract these seekers to your door, where your services will attract them.
Genuity must exist on a person's "NAP" (Name, Address, and Phone Number). This information must be consistent throughout all websites, directories, and listings for local SEO purposes.
Search engines use this information to determine the credibility and authenticity of a given company. As 28% of all local searches result in purchases, you may observe the enthralling hop of conversions as abstract interest is turned into concrete success.
Local Citations: Increase Quality and Quantity
When your company's name, address, and phone number (NAP) appear in multiple online resources, this is called a "local citation."
A company's credibility with search engines improves as the number and quality of its citations grow. As the top result for local company searches, seize the opportunity to capture 24.4% of all clicks, reach the heights of visibility, and captivate potential consumers.
Localize Your Content: Be Local and Familiar
To boost local SEO, it is essential to provide localized content for the intended audience in that area. Include regionally relevant terms, speak to regional concerns, and highlight local goodwill.
30% of all Google mobile queries in this age of mobile miracles are location-based. Utilise local SEO to attract customers that are on the go, work your magic, and win their unwavering loyalty.
Get Reviews To Enhance The Trust of Customers
Consumers place more faith in a business with many positive reviews and ratings posted online. Local search engine optimization (SEO) can be significantly aided by fast action in response to positive and negative client feedback.
Keep in touch with the world of online reviews, where 88% of prospective customers look for advice before selecting local providers.
As you create a symphony of positive reviews, win over hearts, and finish worries, observe the transforming power of local SEO.
Backlink, Backlink, Backlink!
Increase your internet presence and credibility in your area by acquiring backlinks from other trustworthy local websites and businesses.
Never Ignore Mobile Optimization
Due to the increase in mobile-based search queries, businesses must ensure that their websites and other online content are mobile-friendly. Local search rankings favor mobile-friendly sites.
As 78% of local searches on mobile devices result in physical purchases, you can feel the importance of your site's mobile optimization.
Keep Google Maps In High Regards
Find out about Google Maps' hidden treasure, where 86% of users rely on it to explore the world of local businesses.
Local SEO will enable your company to stand out on this digital map and direct potential customers to your door like a helpful guide.
Patience is a virtue that will be well rewarded in local SEO. Rejoice as you plant the seeds of local SEO because it typically takes just 4.76 months to see ROI-positive returns.
The results of your labor will appear as if by magic as your company grows and prospers with the aid of local SEO.
Is Local SEO Important?
Many restaurants and small businesses might profit from local SEO's many advantages. For instance:
Customers searching for goods and services in the area are more likely to come across a company if it appears in the top results of local search engines and on Google Maps.
Gets The Client On Your Doorstep
People in the immediate area who are more likely to visit the store's physical location are who local SEO focuses on.
More people walking through the door means more potential customers and sales if local SEO is done well.
Genuine Info and Easy Reach
A more pleasant client experience is achieved by providing precise and consistent business information, such as hours of operation and contact information.
As a cost-effective marketing technique, local SEO is ideal for small businesses because it focuses on a highly-motivated buyer demographic.
Raises Your Brand's Standards
Local SEO helps smaller businesses compete with more prominent brands in the local market.
Conclusion
Small businesses and restaurants wanting to dominate their local markets can now use local SEO. Businesses can improve their local visibility, reach, and foot traffic by strategically using their internet presence.
Local search engine optimization (SEO) can be a game-changer for organizations, allowing them to leverage the digital world to achieve unprecedented market success.
Enter the local SEO world confidently, and your company will grow and shine like a brilliant star in the night sky with the help of East Rivers Digital, one of the best SEO agencies for local businesses.
Reach Us
Hello! I'm : and I work for : We'd like to have free social audit. You can reach me at : to chat about it & schedule a call.
SUBMIT