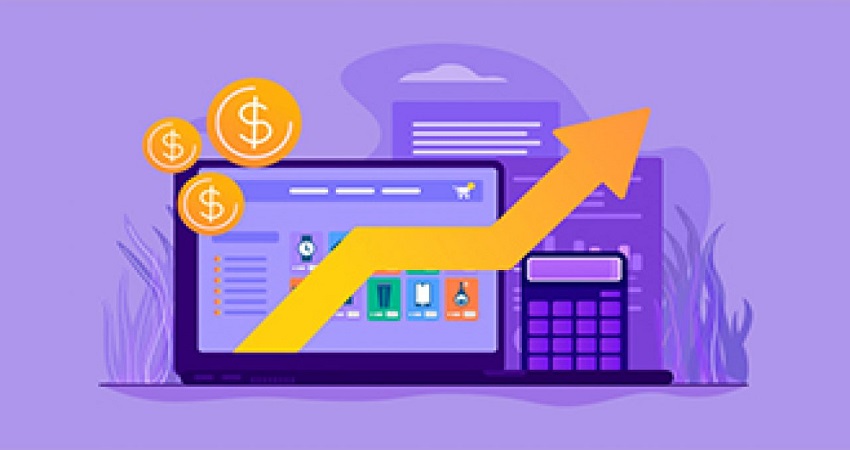 How to Increase E-Commerce Sales in 2022
Businesses in 2020 and 2021 have seen a significant transformation. The Pandemic year has become game-changing evolution for every small and massive business in the world. Although it has opened new and easy ways for companies and organizations through digital and social media marketing, the population's trends and lifestyles worldwide have also been affected. People started to shop online, from groceries to business services everthing evolved. This constant modification has allowed marketers to experiment with their ideas and designs for every business.
E-commerce businesses are looking forward to implying more experimental new tricks to achieve higher goals and grow more rapidly with uniqueness. Therefore, for E-commerce business, it is essential to gain maximum online sales through diverse strategies. For this you need to know current trends to boost your E-Commerce business in 2022.
Improve Your Technology Stack For Shopping
You may have noticed; digital platforms are major routes for the business and marketers during a pandemic and after it. As the gadgets are rising, similarly their systems and features are improving to provide better customer service. For E-Commerce, digital applications, website, and social media channels are essential. They attract users while sharing complete information regarding the products and services in detail.
As a service provider, you need to understand the role of E-Commerce in today's world and move forward according to the trend and technology. For this, you must choose better AI systems, software and customized scalable platforms for your business to serve better shortly. Furthermore, third parties can help you develop a Pay-per-Click website to provide a more effortless and accessible platform to your customer. With relevant guidelines, it will attract more customers to your company for an excellent user experience.
Demands for Customize Products
The better way to maintain your customer's loyalty is to provide them with customization options. It will get them their desired products accordingly. This is one of the critical factors in keeping your customers satisfied and happy with your products and services. Online purchasers require options to get their wishful items. Therefore, it will increase your conversion leads and allow more audiences to connect with your business website.
This option shall be used in payment and transition systems as well. So that customers around the world can buy their products and services with easy and reliable transactions. As a result, this dynamic form of payment system has increased online purchasers in 2021.
Include Social Media channels and SEO
Social media platforms are gaining popularity throughout the world with better advertisements, sponsorships and influencer marketing. To improve your business awareness and engage more users, you must look for better ways through social media channels to market your products and services to worldwide customers through social media channels. You can use social media as your advertising platform, marketing platform, and buying space for a better user experience.
With Social media marketing, several businesspersons and marketers forget or neglect to use SEO, Search Engine Optimization as their practical tools. SEO Agency can help you offer you better solutions in gaining better responses from a global audience. It will rank your website in Google and allow you to analyze the better performance of your website and how people search their queries. Furthermore, it will help your application and websites to engage the audience while answering their questions.
Focus on Visual Commerce
This is one of the most desirable forms of content marketing. Visual Commerce will gain its importance in the upcoming year, as Facebook has changed its name and started to work on the Augment Reality platform. Therefore, your business needs to move on with time and technology. This visual content can be in images, videos, 3D images and 360-degree videos to observe the products from every angle. Here you can improve the quality of your videos and pictures on the website; for this, you can hire the best agency for website development in Pakistan.
It will provide you with better user-generated content for your website to boost your products. You can improve your website traffic and potential customers with the best quality image and infographics in 2022. You can include QR codes for easy payments, searches and tagging, shopping ads on various platforms for user engagement, and interactive 3D visuals on your website.
Conclusion
These emerging trends have already started to take their place in the industry through exciting strategies. Therefore, make sure you have significant goals to achieve in the next year with more ROI and engaging campaigns for your business.


Reach Us
Hello! I'm : and I work for : We'd like to have free social audit. You can reach me at : to chat about it & schedule a call.
SUBMIT