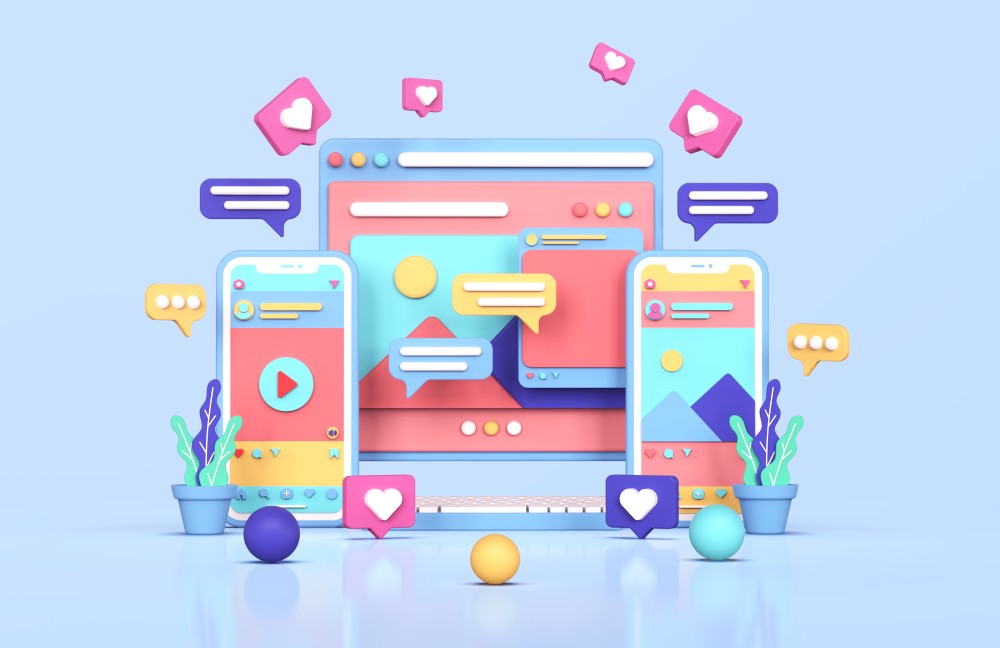 The Benefits of Social Media Marketing for Your Business
Social media is no longer just about updating your status or tweeting about the latest cat memes. Social media is a billion-dollar industry that is constantly growing. In fact, the number of monthly active users of social media sites has increased to 3.43 billion. If you run a business, then it is a good idea to utilize social media to promote your products and services.
Social media marketing is one of the most efficient and effective ways to connect with customers and promote your business. It's a great platform to build relationships, share information, and create a community around your brand.
So What Can You Achieve from Social Media Platforms?
There are many benefits of social media marketing for businesses, including increased brand awareness, more leads and sales, and improved customer service. The experts at East River Digital have collected together the most intuitive advantages of social media marketing for your business. Here are some of them:
Social Media Marketing Legitimizes Your Brand
Social media can provide a platform for customers and potential customers to connect with the company or product. This connection can help to build trust and credibility. Additionally, social media can be used to showcase the company or product's positive attributes and achievements.
This can help to legitimize the brand in the eyes of potential customers and other key stakeholders. Moreover, social media marketing can help to create a sense of community around the brand, which can further legitimize it in the eyes of potential customers!
Social Media Marketing Increases Brand Awareness
By creating and sharing engaging content, businesses can reach a larger audience and build name recognition. Additionally, social media platforms and ecommerce SEO services offer businesses an opportunity to connect with customers and create a community around their brand. Social media marketing can help businesses to position themselves as thought leaders in their industry.
So what are you waiting for? Give your business the new heights it deserves! We, at East River Digital tends to grow business with our quality-assured social media marketing services and affordable social media management solutions!
Social Media Marketing Increases Conversion Rates
Perhaps one of the most important advantages of social media advertising! Social media marketing generates conversation around your brand by getting people to interact with your content. When people interact with your content, they are more likely to remember your brand and to talk about it with their friends.
Social Media Marketing Boosts Content Marketing
Content marketing and social media marketing are two very effective digital marketing strategies. When used together, they can be even more powerful. Social media can help to boost content marketing by increasing its reach and visibility. Content marketing can help to boost social media marketing by providing quality content that can be shared on social media platforms. Both ways support each other and result in delivering greater benefits!
Are you worried that you're losing sales? Does your business need more recognition? Worry no more! Being an industry-leading digital marketing agency, Our SMM and digital marketing experts work around the clock to deliver exceptional services, ensuring greater results in least possible time!
Wrapping Up
As business owners, it is important for us to embrace modern technology for the sake of our business. This is why we have embraced social media marketing for our business. In this blog post, we've shown how social media marketing helps businesses, the advantages of social marketing, and why it is important for you to embrace social media marketing for your business!
Reach Us
Hello! I'm : and I work for : We'd like to have free social audit. You can reach me at : to chat about it & schedule a call.
SUBMIT